Box braiding is a versatile and popular African hair braiding style. It involves creating individual braids using synthetic or natural hair extensions, resulting in a distinctive and visually appealing hairstyle. Box braids provide a protective covering for the natural hair, helping to shield it from environmental damage, excessive manipulation, and breakage. This is particularly beneficial for individuals with coarse or tightly coiled hair textures, which can be more prone to dryness and damage. Whether your hair is coarse, fine, straight, or curly, we have the techniques to make it into the best style or weave you've ever had. We have happy clients from Bellaire, Bissonnet, Katy, Spring, Hw6 South, Missouri City, Stafford, Sugar land, Eldridge, Kingwood, Cypress and all other areas of Houston.
Promotion
Our Styles On Sale – Hurry Limited Time
Professional Braiding Service by Experts Braiders
Senegalese Twist near me
Specialize in hair braiding, hair weaving-extensions in Houston
Versality of Box Braids in Houston
Box braids offer versatility in styling. They can be worn in various ways, such as loose, in ponytails, buns, or even intricate updos. This flexibility allows individuals to express their personal style and creativity while maintaining a low-maintenance hairstyle. Box braids can be installed with hair extensions, which add length and volume to the natural hair. This is especially advantageous for individuals who desire longer or fuller hair but may not have the desired length or density naturally.
Houston Hair Braiders Service
we will exceed your expectations when it come to hair braiding, weaving
Hair service done in a relaxed environment.
Additional Service
provide services such as touch up, take down, hair wash, and most of the time everything related to your beauty.
Braids Houston For African Hair Styles
Braider in Houston Near Me For Box Braiding
We Are A Full-Service Hair Styling Salon for Women and Men.
At Diva Hair Braiding Located @ Bellaire , Houston is the best professional Hair Braiding and Weaves Salon Near you, where you can have your beauty service done in a relaxed environment. We also provide frontal and Closure, we pride ourselves on using only top quality 100% pure human hair, and we will exceed your expectations when it come to hair braiding, weaving or any phase of African hair braiding. The Essence of DIVA African Hair Braiding is a professional, upscale, trendy salon that centers on the wishes of our valuable clients. Designed to make you feel at home, our relaxed environment is an escape from your everyday routine of hustle and bustle, giving you time for "you".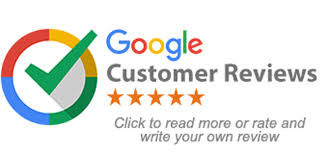 We Are A Full-Service Hair Styling Shop
We Are A Full-Service Hair Styling Salon for Women and Men. When looking for african braids shop near me around Bellaire, Bissonnet Street, HWY 6, Westpark Dr, Synott or greater Houston areas, we are always to serve you with best braiders in Houston.
We Are A Full-Service Hair Styling Salon for Women and Men
Box braids are among the most popular hair styles for black women. We are always searching for box braid near me, and expert braiders are great search always in Houston. Box braid are incredibly stylish, and easy to maintain. There are several different styling options and in DIVA hair braiding shop, our expert Houston braiders know most of the styles. We are one of the best braid shop near me when search in Houston areas.
So our coverage is included for BOX BRAIDS, CORNROWS, and KNOTLESS BRAIDS. With your houston braiding shop DIVA, appointments can be rescheduled UP TO 24 hours before your scheduled appointment. Though we also accept walk in appointment for African hair braiding.
Try Us today in Bellaire, Houston
Houston Hair Braiders With Professional Expertise
Best choice in Houston for an African braid shop for affordable braids.
KINKY TWIST
Senegalese Braids, Havanah Twist, Single Braids, Invisible Braids, Faux Locks. Enjoy best service at divas hair braiding
SEW IN WEAVES IN Houston
Box Braids, Comb Twist, Nubian Braids, Kids Corn Rows, Crochet Braids. Our Houston hair braiders are experts to ensure when you chose African hair braiding with us in Bellaire. Visit our braid shop for best service.
MICRO BRAIDS
Dread Locks, Individual Braids, Goddess Braids, Lemonade Braids, Flat Twist. We try to make sure that you enjoy the best braiders service at our Bellaire braiding house.
CORN ROWS BRAIDS
Tree Braids, Single Braids, Jumbo Braids, Ghana Corn Rows. Get in touch with our expert braider when looking for braid shop near me close to your areas in Houston.
Your Braid Shop in Houston
Dedicted for Clients Satisfaction for all braiding and weaving work.
One of the best braiding studios in Houston! Appointments are recommended, but walk-ins are accepted. The stylist are true to the art form of braiding and highly skilled in recreating your desired looks. I literally showed a picture of what I wanted and left with the exact style. Warm and friendly environment! Highly recommend.
Friendly environment. The ladies of Diva Braiding are always sweet and complete my hair in a timely manner, and the hairstyle is as desired.
This was my first time @ Diva Hair Braiding so I was a bit skeptical and unsure of the type of service that I would receive, especially since I had driven so far to get my hair braiding. I was very happy and satisfied with the service and treatment of the entire staff. The lady who did my hair who's name is Mane did a phenomenal job on my head. I'm very tender headed and Mane was very easy and neat while braiding my hair. I will definitely be returning to get my hair done again.